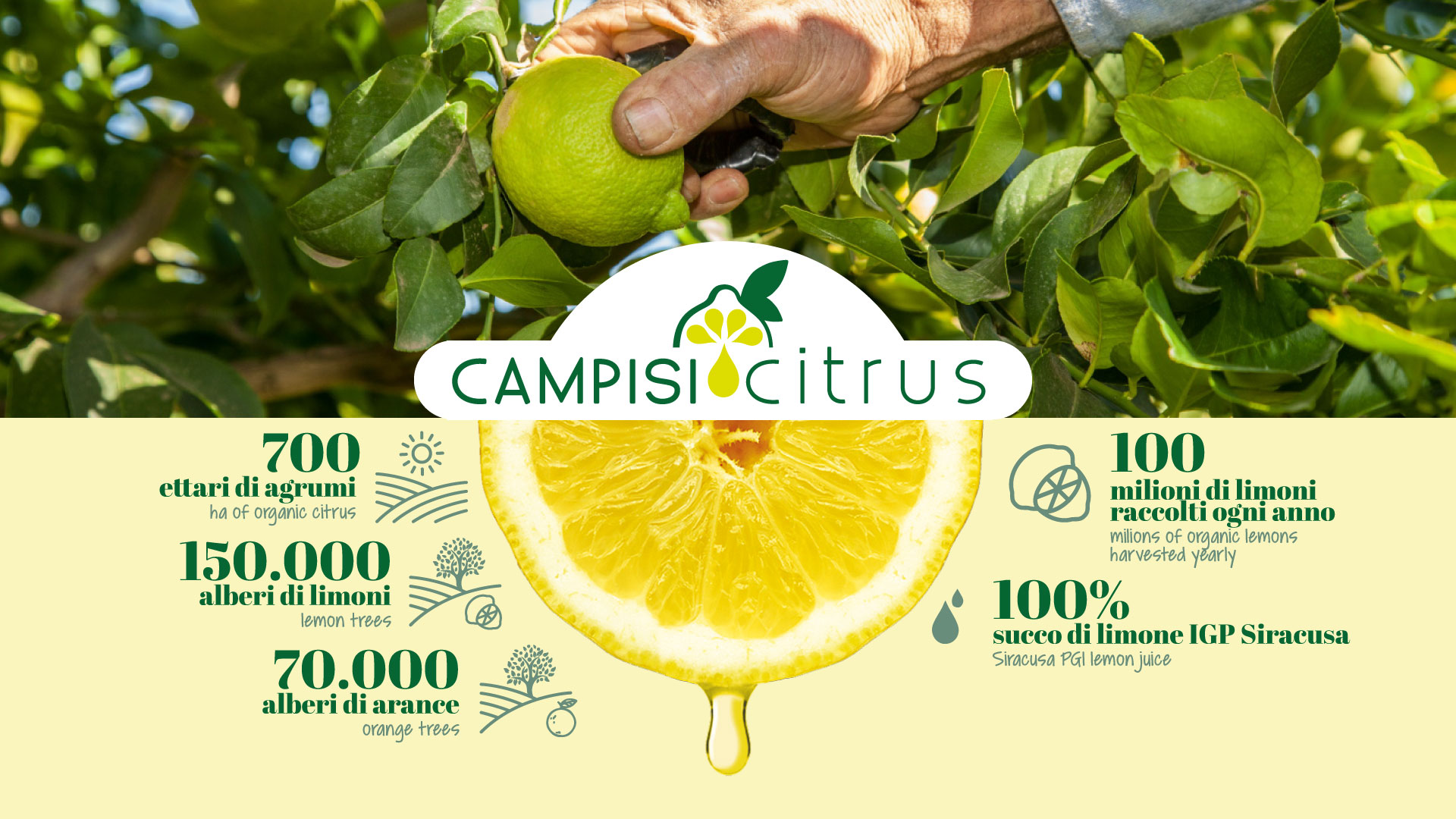 100% organic Sicilian citrus fruit
Siracusa Lemon PGI
The Femminello Lemon from Siracusa PGI owes its success to its extraordinary fragrance and juiciness.
This citrus represents an excellent ingredient in various industries, such as Food & Beverage and F&F.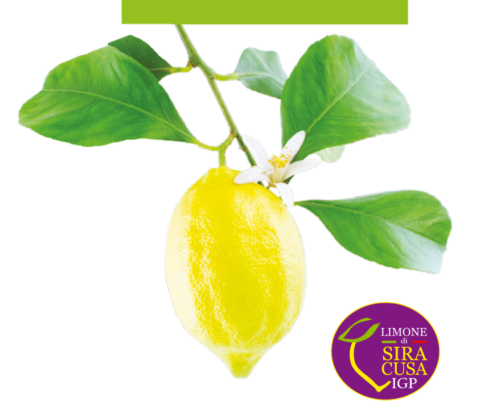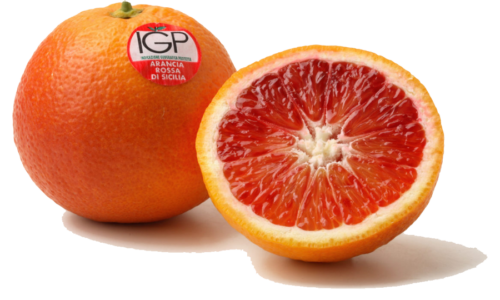 Sicilian Blood Orange PGI
The Sicilian Blood Orange PGI is usually cultivated in the provinces of Enna, Siracusa and the area around the Etna.
The combination of the soil, climate conditions, warm temperatures, and exposure to the sun make this product unique.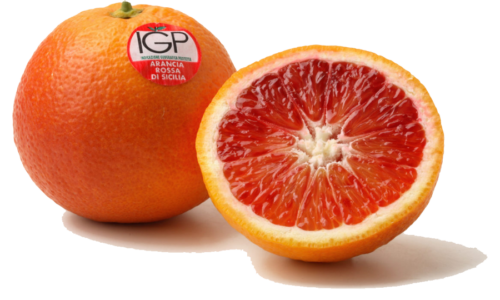 From plant nursery to processing
We are the production chain

From organic citrus fruits
Essential oils
The organic production guarantees the highest possible quality.
Essential oils can be used across several different industries.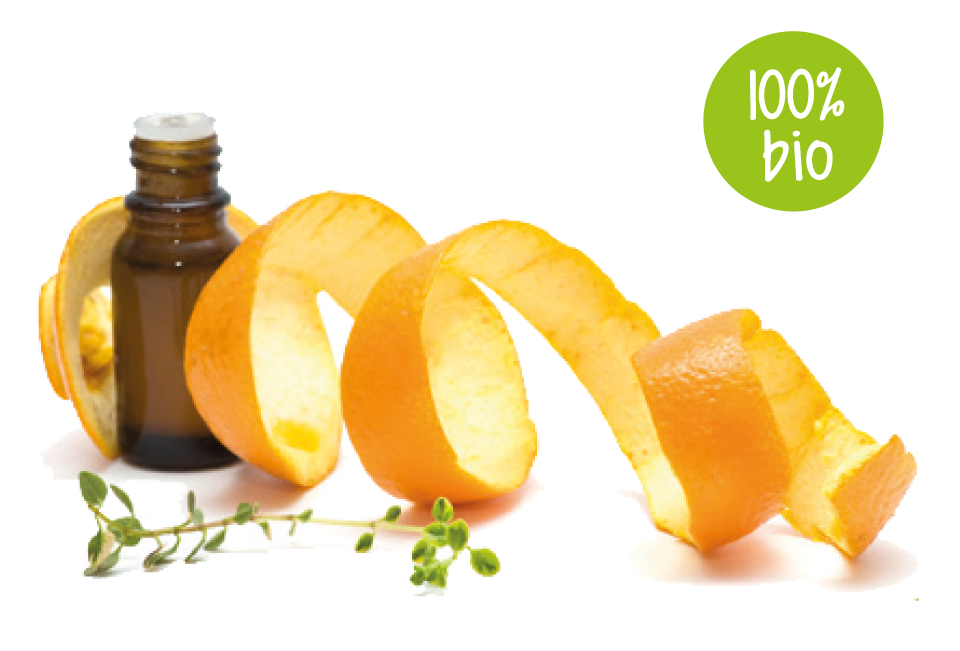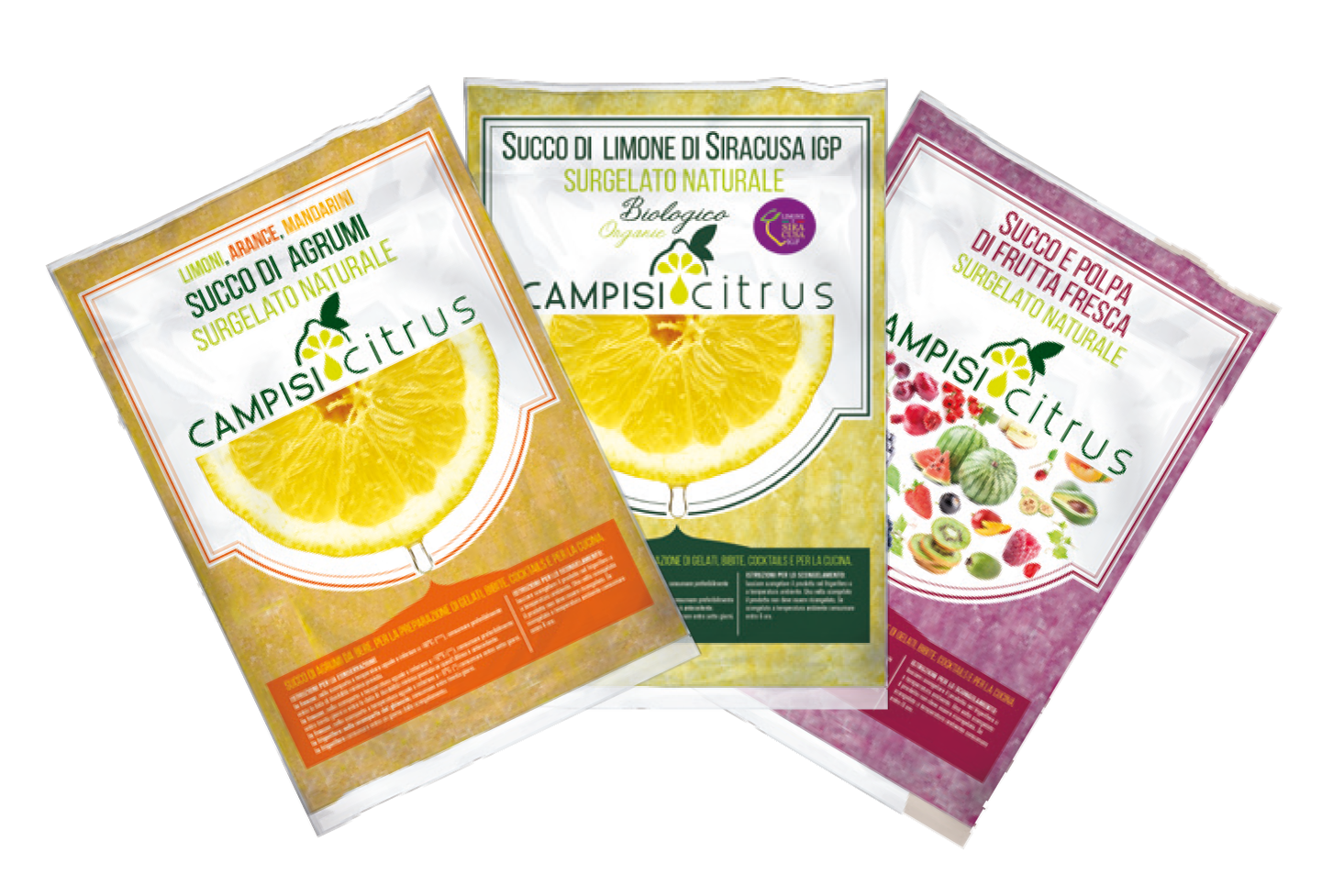 Natural freezing
Citrus and fresh fruits juices
Our juices come from citrus and other fruits grown and packaged in Sicily. They are ideal to drink or to be used in various recipes, such as ice-cream, soft drinks, cocktails and food.
Natural freezing
Siracusa PGI Lemon slices & wedges
Using the traditional processing, we obtain slices and wedges from the Siracusa Lemon PGI. These are naturally frozen to ensure the best quality. The peel of our lemons is edible and the final products are individually packed.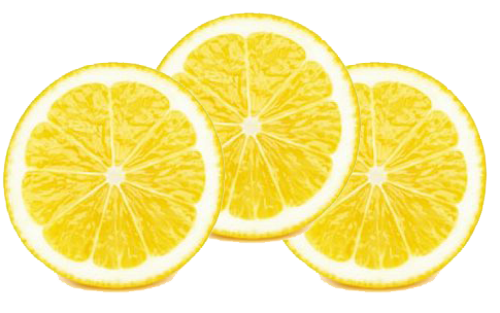 Learn more about Citrus
Our magazine
Also this year the Campisi company will participate with the stand Campisi Citrus at the Sigep Rimini, the undisputed leading international trade fair in the artisan gelato, pastry and bakery…